Too much water, too little water, sea level rise, pollution, and increased climate change risks. Many of us know all about the world's water management challenges, but few of us are aware of the growing number of technical solutions to help address these challenges. One of the reasons for this is that there is no single online space that gathers and organizes this kind of information in a clear and useful way….Until now.
Match! Water Solutions Portal is a new online tool that brings together water managers facing water challenges, with technology providers with solutions ranging from the simple to the sophisticated, and from low-tech to hi-tech. Solutions in Match! can be filtered by challenge and solution type, as well as geography. Also provided is general guidance on technology maturity, costs and implementation timeframe.
As a user, once you have found your match you will be directed to the Solution Provider's website, allowing you to find more information and to follow up directly. Match! has global coverage and is completely free and easy to use. The tool is constantly evolving, with new solutions being added all the time.
If you are a solution provider, you are welcome to add your organization's details to Match! then information on your products and knowledge can then be shared in a way that will help you expand your customers. There is no charge. Learn more here.
The partners behind Match! are UNEP-DHI Center, UN Climate Technology Center and Network (CTCN), UNEP DTU Partnership and IUCN. Together, they actively promote the solutions and technologies available to address water challenges and help countries progress towards achieving the Sustainable Development Goals. Match! is a not-for-profit initiative that also includes nature-based solutions.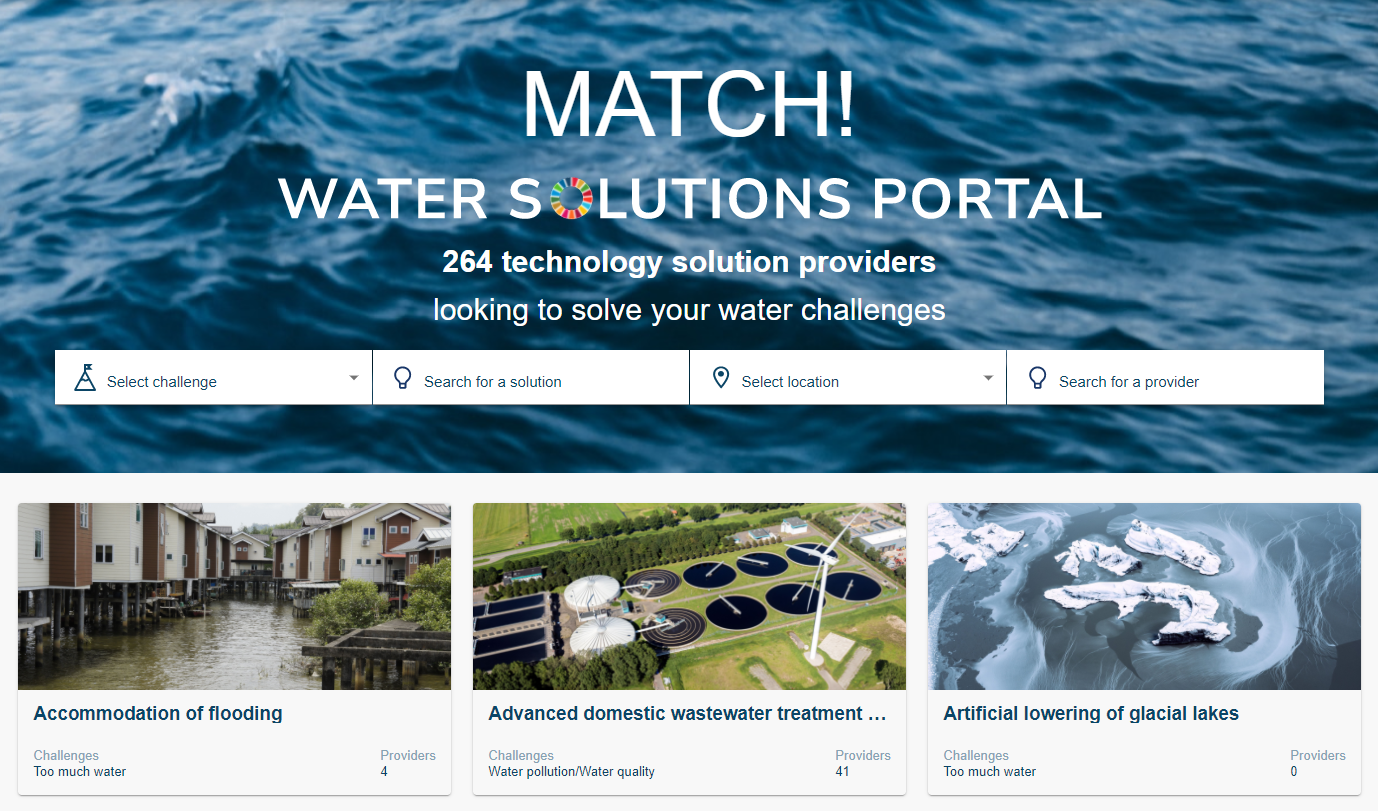 For more information please contact Ms. Lisbet Rhiannnon Hansen, Programme Advisor at the UNEP-DHI Center via LRHA@dhigroup.com