Today, the Mission Efficiency initiative was launched at the Sustainable Energy for All Forum in Kigali, Rwanda.
Mission Efficiency is a collective of commitments and actions from a coalition of governments, organizations and initiatives coming together to accelerate the transition towards energy efficient economies worldwide. The end-use sectors covered by Mission Efficiency collectively represent nearly all of global electricity consumption.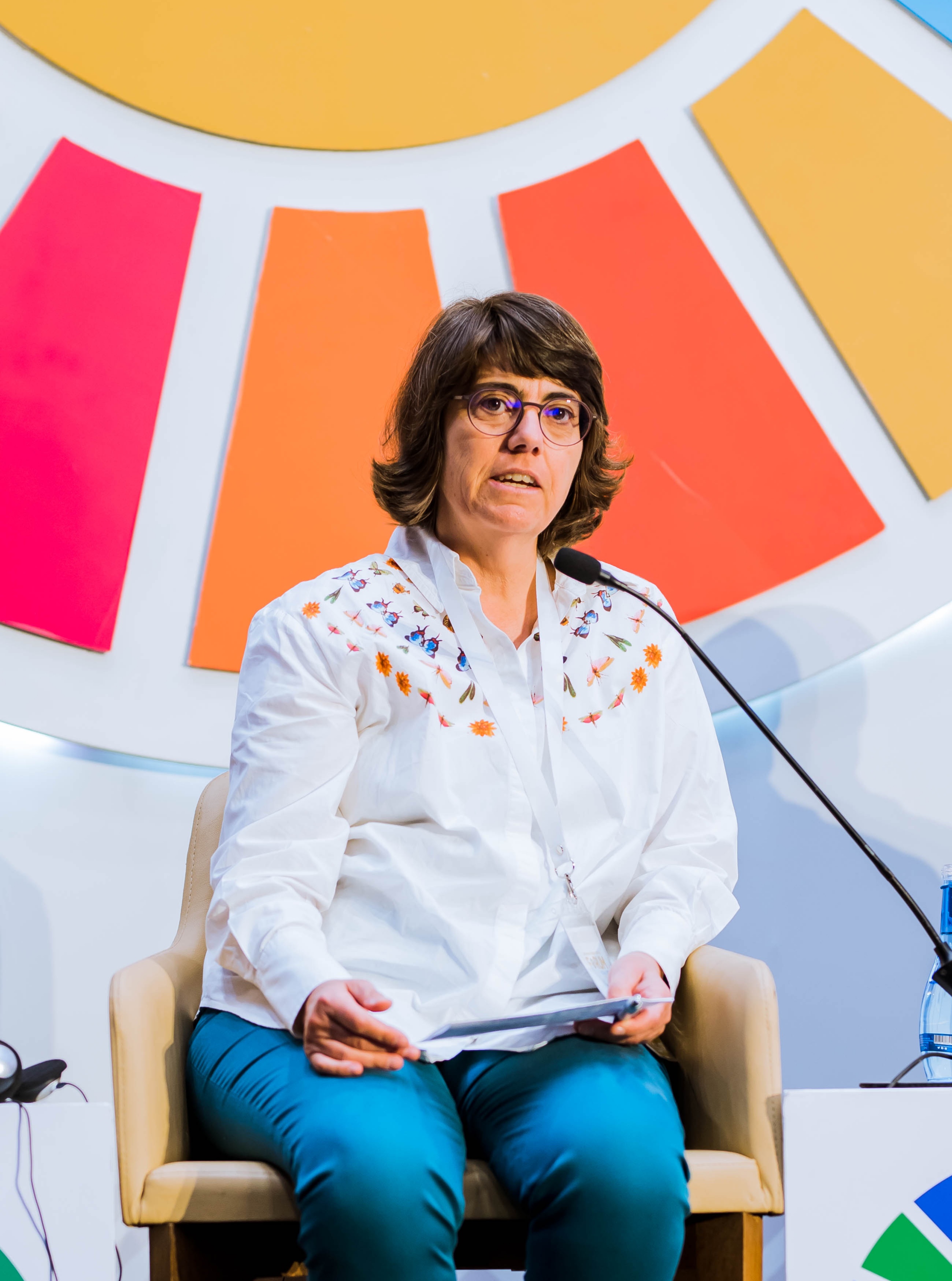 At the launch event UNEP Copenhagen Climate Centre's Head of section, Business Models and Markets Gabriela Prata Dias joined representatives from SEforAll, UNIDO, WRI and the Kenyan government, to talk about the opportunities and challenges for energy efficiency.
Talking on UNEP and the UNEP Copenhagen Climate Centre's work across policy and planning, transparency and implementation, she underlined the critical need to get all sectors involved and the potential of the new initiative:
"Mission Efficiency is energy efficiency 2.0. We can do more, faster and with a bigger impact"
Built on the Three Percent Club
Mission Efficiency was formerly the Three Percent Club, an initiative started in 2019 committed to driving a three percent global increase in energy efficiency each year.
New global effort on climate change targets 3% increase in energy efficiency per year
Mission Efficiency strives to bring the expertise needed to deliver progress and solutions on energy efficiency and climate action in three ways:

Bringing together finance and projects
Supporting Mission Efficiency's work to increase investments in energy efficiency, the UNEP Copenhagen Climate Centre is organizing an Energy Efficiency Financing Charette.
The charette will bring together two groups: the world's finance community – development banks, philanthropic organizations, climate finance facilities, etc. and the projects and initiatives that are at the forefront of delivering on the transition towards energy efficiency.
It seeks to address the fundamental disconnect between the finance community and energy efficiency. The goal will be to address current gaps and to facilitate commitments to work together to redefine investing in energy efficiency projects and to launch an energy efficiency market readiness initiative at COP27.
"Experts and the finance sector have to step up and start talking the same language to create a level playing fields and start seeing some action," Gabriela Prata Dias also said, during the launch event.