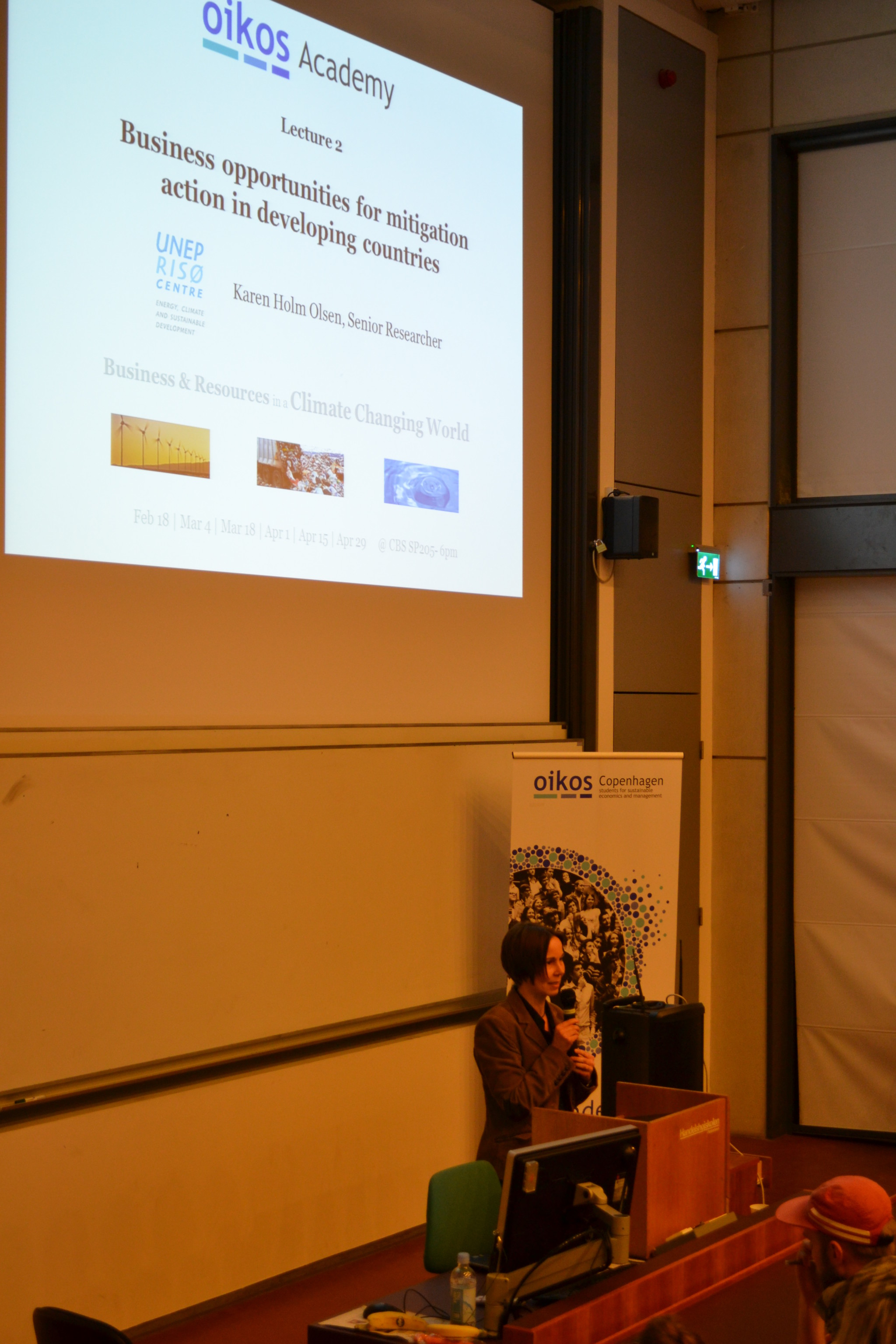 4 March 2014 – Oikos Academy is organizing its Spring lecture series from 18 February to 29 April at the Copenhagen Business School.
Addressing the theme of 'Businesses and the use of resources in a (climate) changing world,' the series entails two introductory sessions, three real-life business cases on Wind, Waste and Water, and one plenary session. The lecture series is provided by business organizations & professors on how climate change affects business and the use of resources.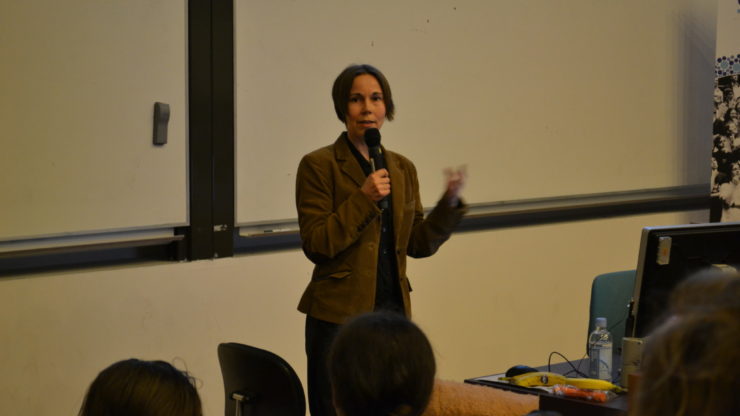 Karen Holm Olsen from UNEP Risø Centre was one of the six speakers, who engaged the students in a discussion on the business opportunities for mitigation action in developing countries. Her presentation provided students the chance to learn more about the Clean Development Mechanism, the role of carbon markets, new market mechanisms and approaches for mitigation action. The presentation also provided a brief insight on the process of international climate negotiations and the elements of a new Climate Agreement to be reached by 2015.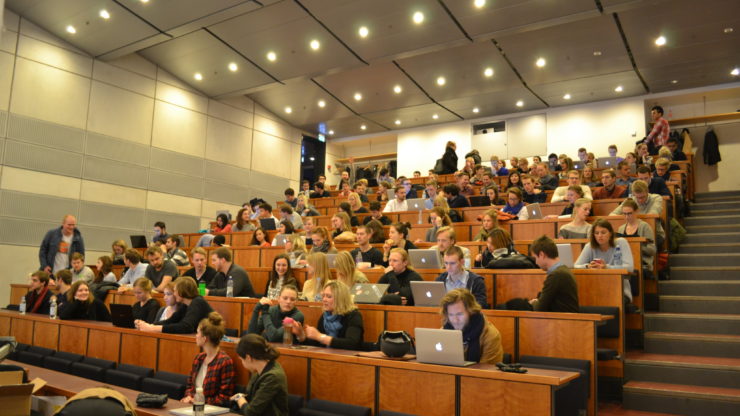 With more than 120 students attending the Academy lecture, the forum provided the highly engaged students the opportunity to get further knowledge of issues like the state of the Chinese carbon market, the ethics of trading in CO2 reductions, the trade-offs between climate and development goals in developing countries considering the higher costs of renewable energy compared to conventional fossil fuel sources of energy. The students were keen on real life cases and sought detailed explanations of statements made throughout the presentations.
Oikos-Copenhagen is part of Oikos International – an international student organization for sustainability. Based at the Copenhagen Business School, it aims to raise awareness and discuss various topics on sustainability with a wide range of students attending from other Danish and Scandinavian universities.
To see Karen Holm's presentation, click here.