Zimbabwe has finished the first phase of the country's work with the Initiative for Climate Action Transparency (ICAT), and is now on track to better collect data key to attaining national climate change goals.
The data will be crucial in mobilizing resources for implementation of Zimbabwe's Nationally Determined Contributions (NDCs) to the Paris Agreement, and for tracking and evaluating implementation, as well as assessing impacts of policies and actions.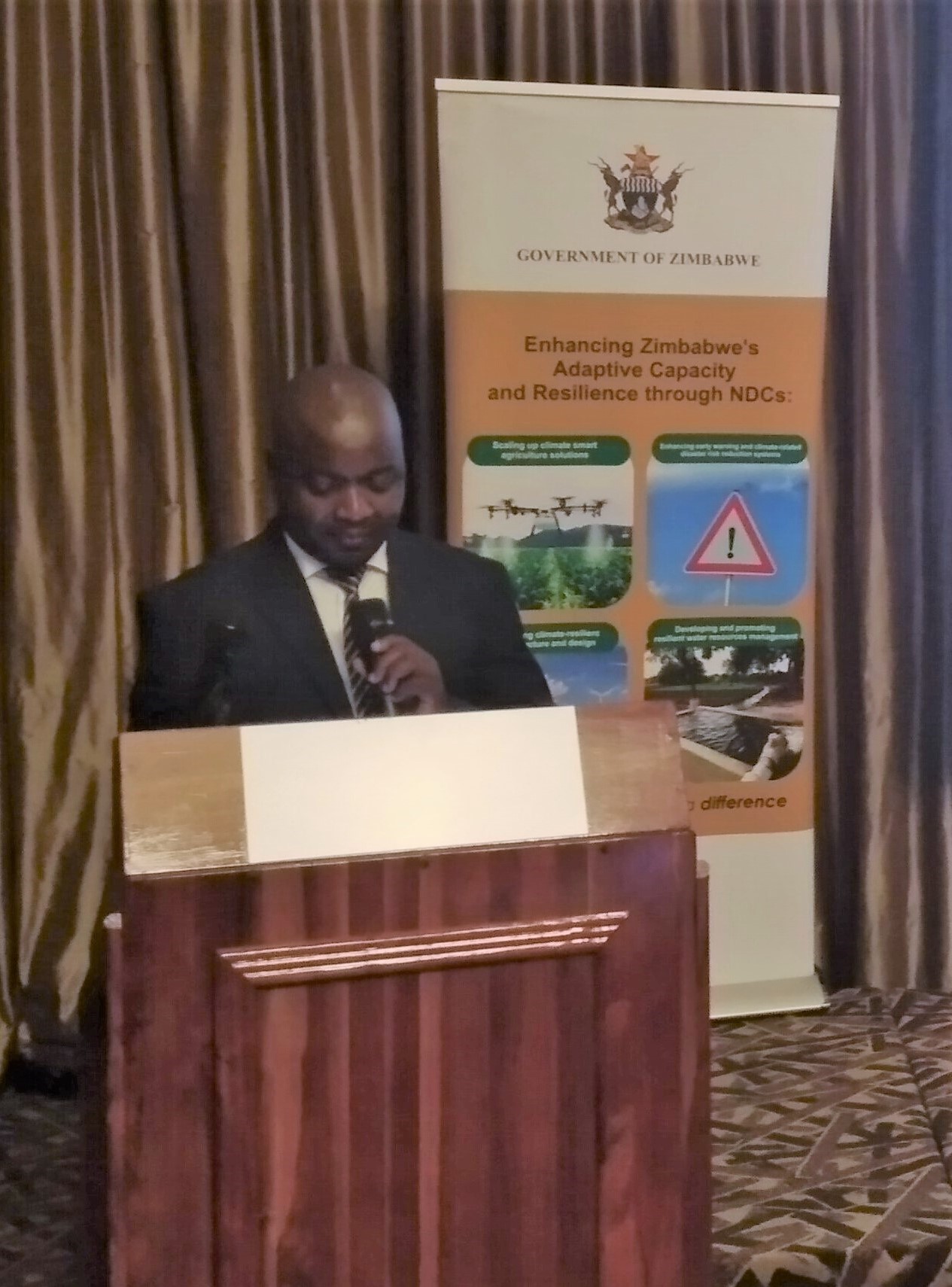 "The support received from ICAT has contributed to the creation of a firm foundation for Zimbabwe to implement the Enhanced Transparency Framework of the Paris Agreement. Support provided for improving the Greenhouse Gas Inventory Database, NDC Implementation Tracking and enhanced skills to assessing the impact of mitigation options; all form part of the critical components required for the country to effectively develop its First Biennial Transparency Report," Deputy Director for Climate Change Management, Kudzai Ndidzano said during a closing workshop for phase one.
Ensuring alignment with climate targets
UNEP Copenhagen Climate Centre (UNEP-CCC) and the Italian National Institute for Environmental Protection and Research (ISPRA) have co-led ICAT support for Zimbabwe, working with Ministry of Environment, Climate, Tourism and Hospitality Industry as implementing partner since the project started in December 2020.
In this first phase of ICAT related work, the country has mainly focused on the energy sector, and has set up indicators for NDC tracking, and used ICAT tools and Policy Assessment Guides to ensure that policies are aligned with climate targets. The project developed a NDC implementation progress tracking tool for the country to inform policy adjustments during the NDC implementation phase. It also developed an GHG Inventory data quality control and assurance manual for key government institutions in use of the GHG database. 23 local officials received training in applying this manual.
Tools and guides for the better policy making and implementation
As part of UNEP-CCC and ICAT's work with the government of Zimbabwe, local experts and officials have received training in using the GACMO (Greenhouse gas Abatement Cost MOdel).  The training sessions covered 66 attendance from local departments and offices.
GACMO Model was introduced to increase the local skills base in analysis of the GHG mitigation options for Zimbabwe. Based on this the model, countries can calculate and track the emissions reductions and economic effects of about 100 climate mitigation actions organized in the 24 types for example Agriculture, Biomass Energy, Energy Efficiency in Households, Forestry, Geothermal, Hydro, Solar, Wind, etc.
The model is also a useful tool for Monitoring Reporting and Verification to ensure transparency in climate change mitigation actions.
Capacity building for domestic experts and government officials in applying two ICAT Assessment Guides, namely Renewable Energy Guide and Sustainable Development Guide were provided. Furthermore, two national policies, The National Renewable Energy Policy (NREP) and The Biofuels Policy of Zimbabwe (NBPZ) 's impact were analyzed applying these two Guides. This practice provided a real case study as an exercise in applying ICAT Guides, but also provided policy impact assessment results for the country's policy plan and implementation.
Looking at the impacts on emissions and sustainable development of the two policies, using the ICAT guidelines, the analyses were used as pilots to both determine of they are aligned with Zimbabwe's NDC, and to build capacity with local experts to do further future analyses.
Looking ahead
As the first phase of ICAT work in Zimbabwe is ending, a second phase is being prepared. In the closing workshop, stakeholders were both presented with the results of the project so far, and discussed the content of phase two, which will be led by UNEP-CCC alone.
During the workshop Participants highlighted the need to improve the climate related legislative and policy framework and indicated importance of technical capacities amongst other stakeholders.
Zimbabwean stakeholder also expressed interest in expanding to new sectors, for instance AFOLU and waste sector in phase two.